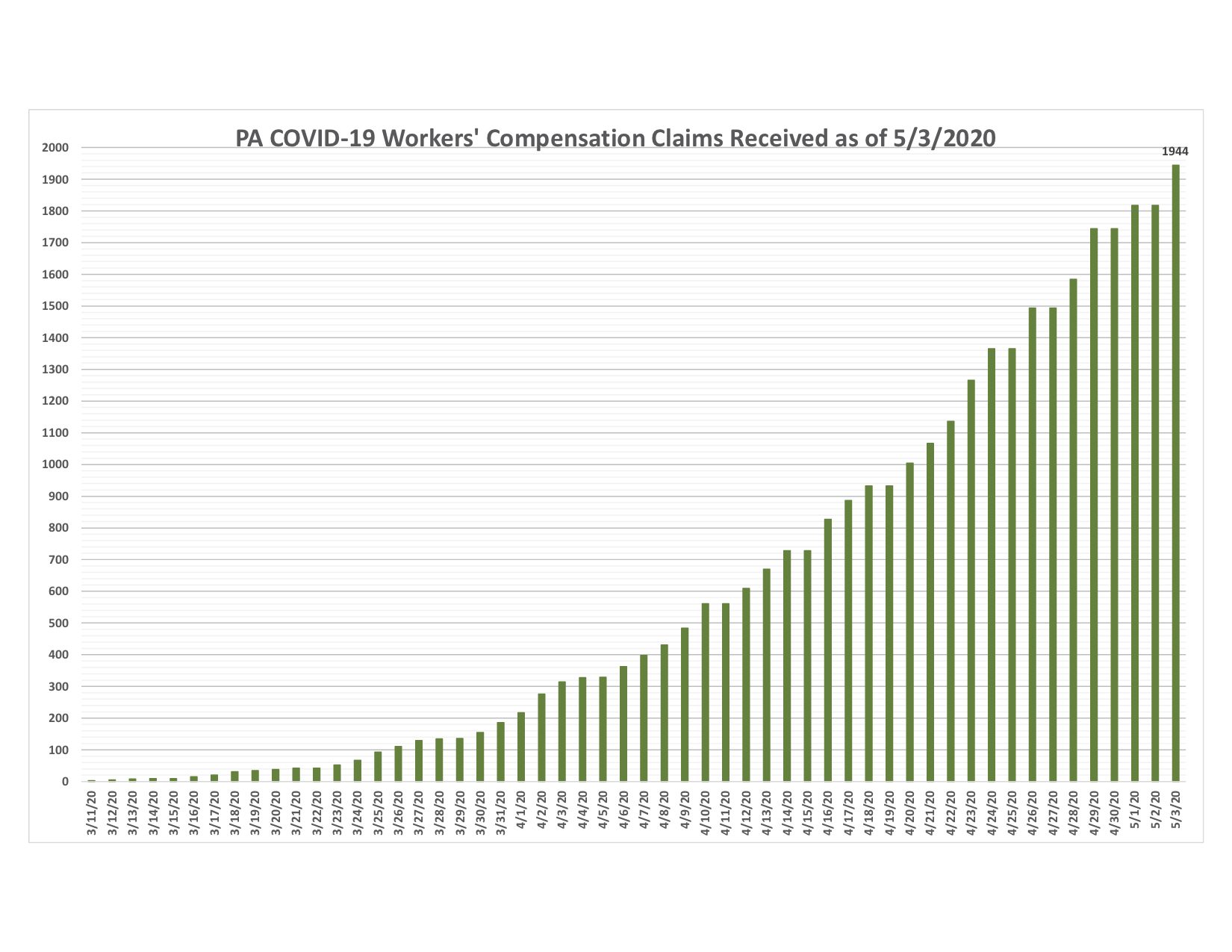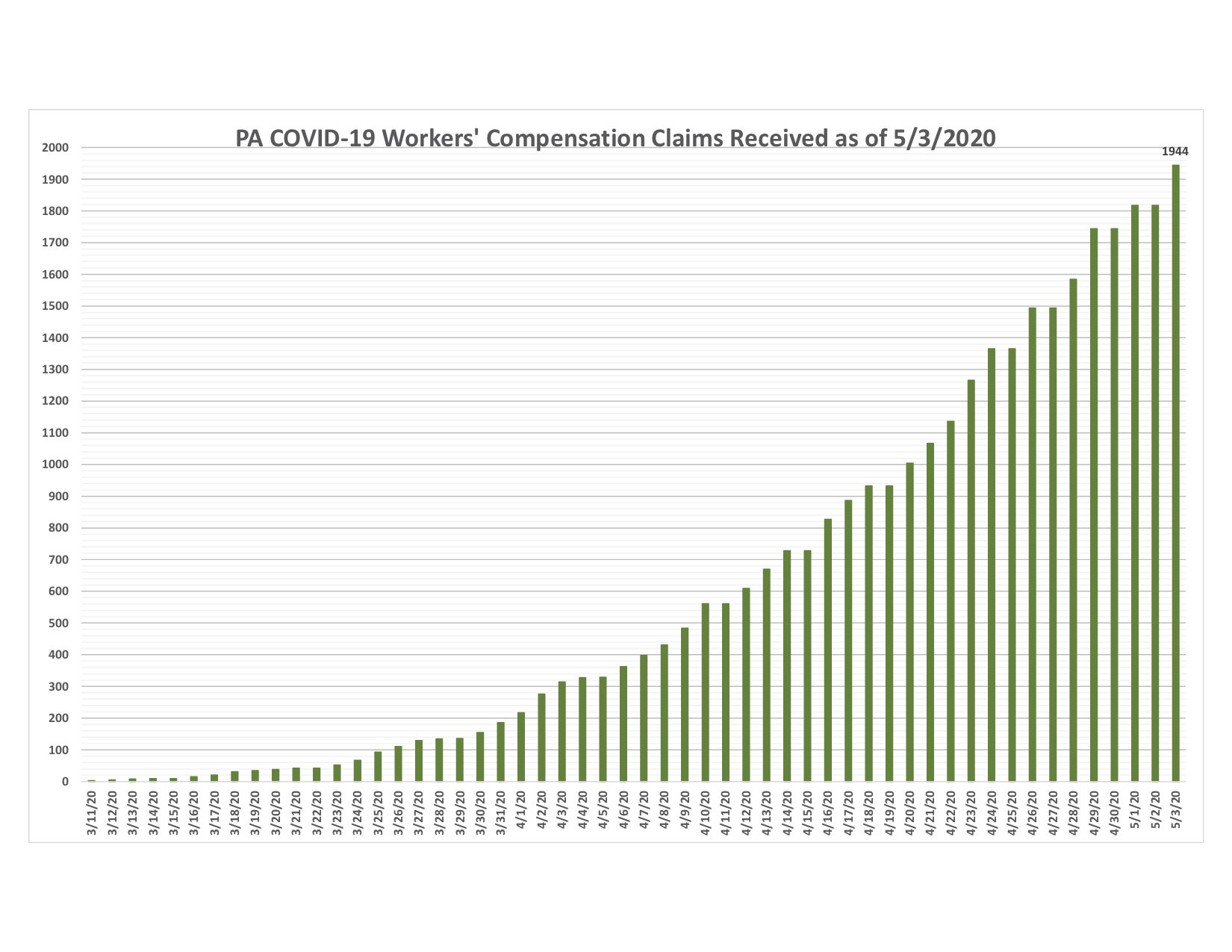 As of May 3, 2020, Pennsylvania has received just shy of 2,000 COVID-19 workers' compensation claims since March 11. As PA COVID-19 workers' compensation claims continue to increase, compensability will remain the open-ended question.
However, there is some good news from the workers' compensation front. On May 5, the Pennsylvania Compensation Rating Bureau announced the approval of two separate filings that will impact your workers compensation policy. Below are summarized changes in the circular that you will want to be aware of:
An employee's job duties may now be temporarily reclassified to Clerical/Office due to COVID-19 (shifting workers to clerical positions)
Approval to temporarily reassign payroll to alternate classifications if normal business activities are interrupted by COVID-19
A new code (1212) will be used to capture payroll of employees being paid, but are not working (furloughed)
COVID-19 claims will not be included in experience rating calculations (mods and merits)
Most importantly, for items 1-3 separate, accurate verifiable records must be maintained to allocate and reassign payrolls. Maintaining separate payrolls now (as you work through the situation and items are fresh) will make audits go much smoother when this thing is hopefully a distant memory and the workers' comp auditors come knocking.