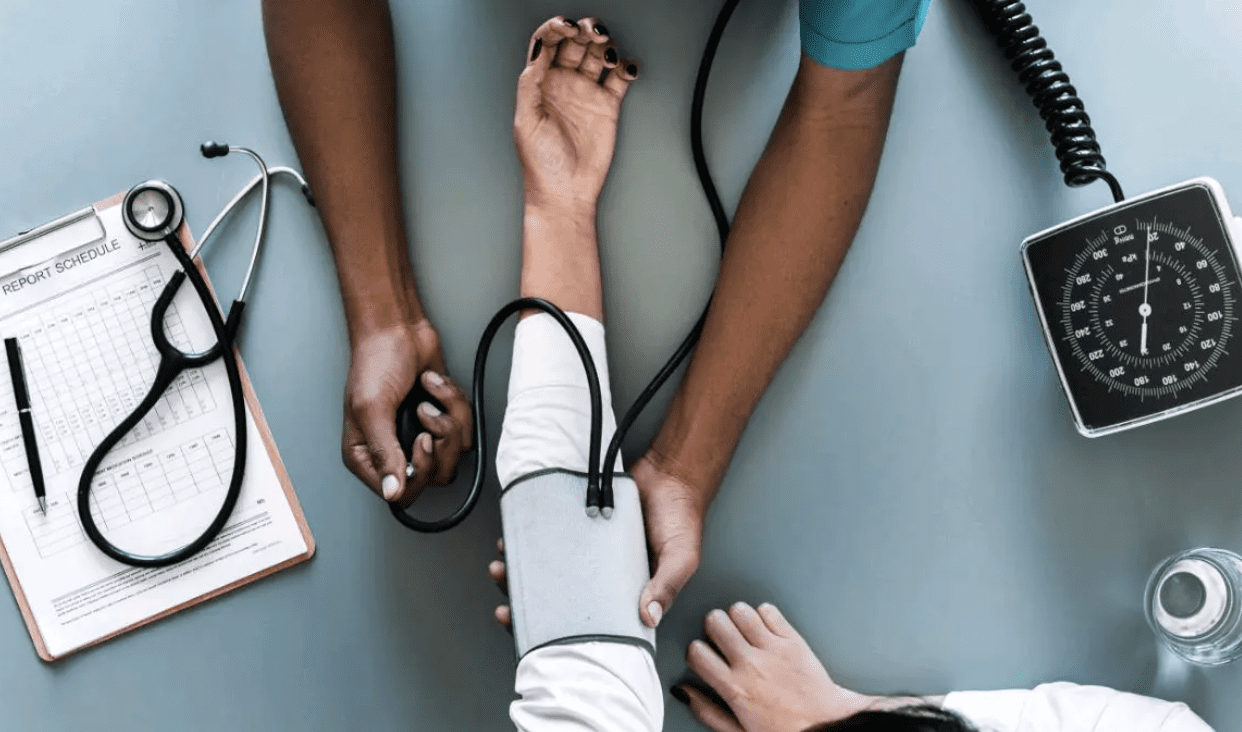 This blog is from our partners at
McConkey Insurance and Benefits.
Our everyday choices matter, especially when it comes to our health. How much we move, what we choose to eat and drink; it all has a great impact on our health. Regardless of any person's health goals, diet and exercise are the tenants for any healthy life, and essential for reducing the risk of developing chronic conditions. Chronic conditions are non-acute conditions that require ongoing treatment, such as: diabetes, obesity, high blood pressure, and high cholesterol. Unfortunately, these conditions continue to affect millions of Americans and pose a significant burden on individuals and their families. Without proper management, chronic conditions can progress and lead to catastrophic health events. Due to their prevalence and cost burden, McConkey prioritizes addressing chronic conditions early and connecting clients with wellness solutions experts and chronic condition management programs to help create a healthier and happier workforce for our clients. Year after year, we see the cost burden of chronic conditions reflected in our client's claims data. Approximately 30% of members in the McConkey client pool have at least one diagnosed chronic condition. Yearly, these individuals consistently make up over half of the total spend in the McConkey client pool.  The costs of chronic conditions are felt by employees too. In 2021, members with at least one chronic condition paid over two and a half times more out-of-pocket as opposed to their counterparts. Chronic conditions are not acute, meaning they do not go away suddenly with treatment. Because of this, they carry a high burden of cost due to the need for more frequent and ongoing treatment – requiring routine testing, pharmaceutical treatments, and checkups to manage their condition from worsening; secondly, chronic conditions can lead to poor health outcomes such as heart attack or stroke, especially when not properly managed. Helping your employees manage their chronic conditions starts with understanding your population's state of health. This is the goal of McConkey Analytics' utilization of Springbuk. Springbuk is a health intelligence tool that allows us to see in detail the overall state of your population's health
in compliance with HIPAA
. Within Springbuk, we can see what chronic conditions may be affecting your population more than average and track that progression over time. We can also monitor
how well individuals are managing their conditions
, and even see
how many members are flagged as at risk of developing certain conditions
, such as Type 2 diabetes. From there, we use these insights to formulate a plan that will help your members – this involves the utilization of chronic condition management programs and connecting clients with wellness solutions professionals. Chronic condition management programs are services that specialize in helping users keep track of their illness, examples of such would be Livongo and Onduo. Both programs utilize user specific data, which allows users direct insights into their own condition. This helps users better track, manage, and understand the state of their health. Chronic condition management programs commonly provide services for, but are not limited to, diabetes, high blood pressure, and weight loss. In addition to chronic condition management programs, McConkey values connecting employers with wellness solutions professionals – ConnectCare3 is an example of this.  While products like Livongo and Onduo are great on an individual basis, wellness professionals are excellent for addressing populations as a whole. Looking at population metrics and overall health trends, we work directly with Wellness Professionals to create a tailored plan for our clients' populations. All employers, at some point or another, are going to be affected by these conditions.  However, employers can be prepared to minimize the costs and health burdens their members face. Outside of promoting a healthy lifestyle, employers can be equipped with an understanding of their population's health and utilize resources that put their members in a position to effectively manage their chronic conditions – leading to a healthier and happier life for their employees and families.