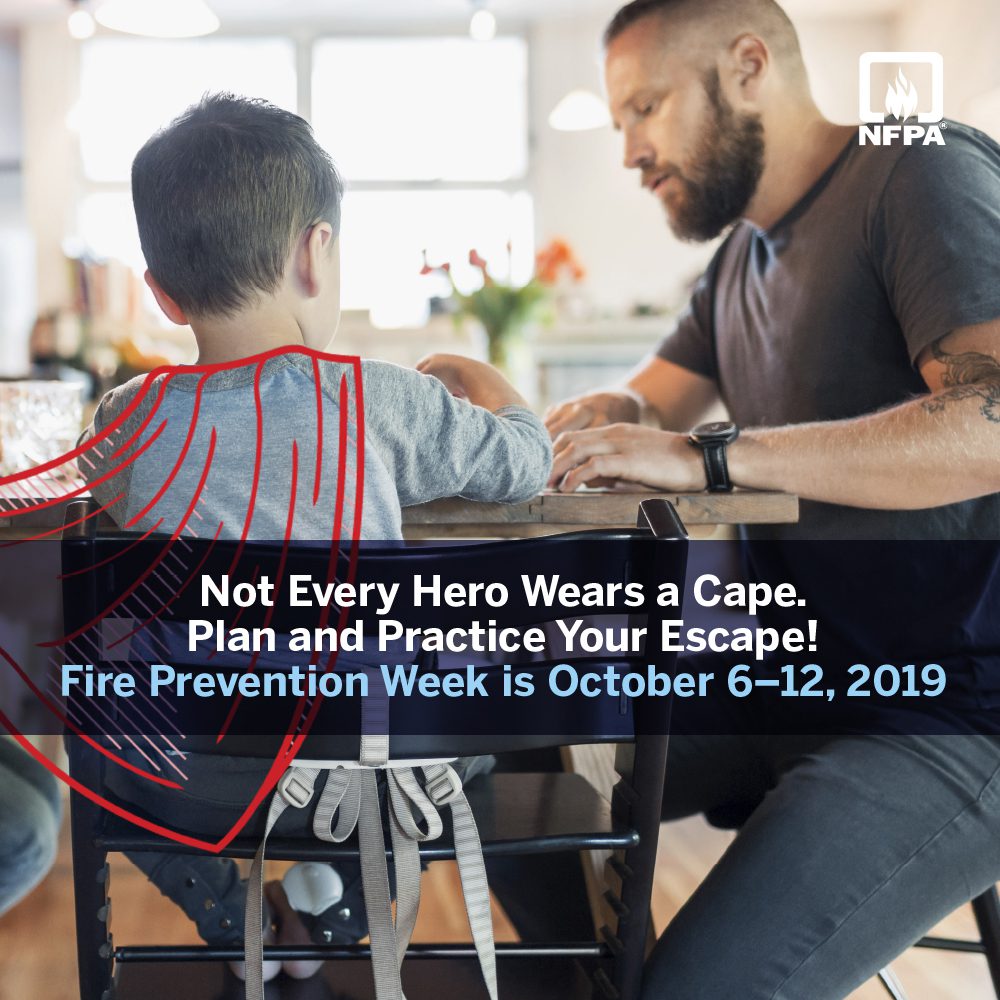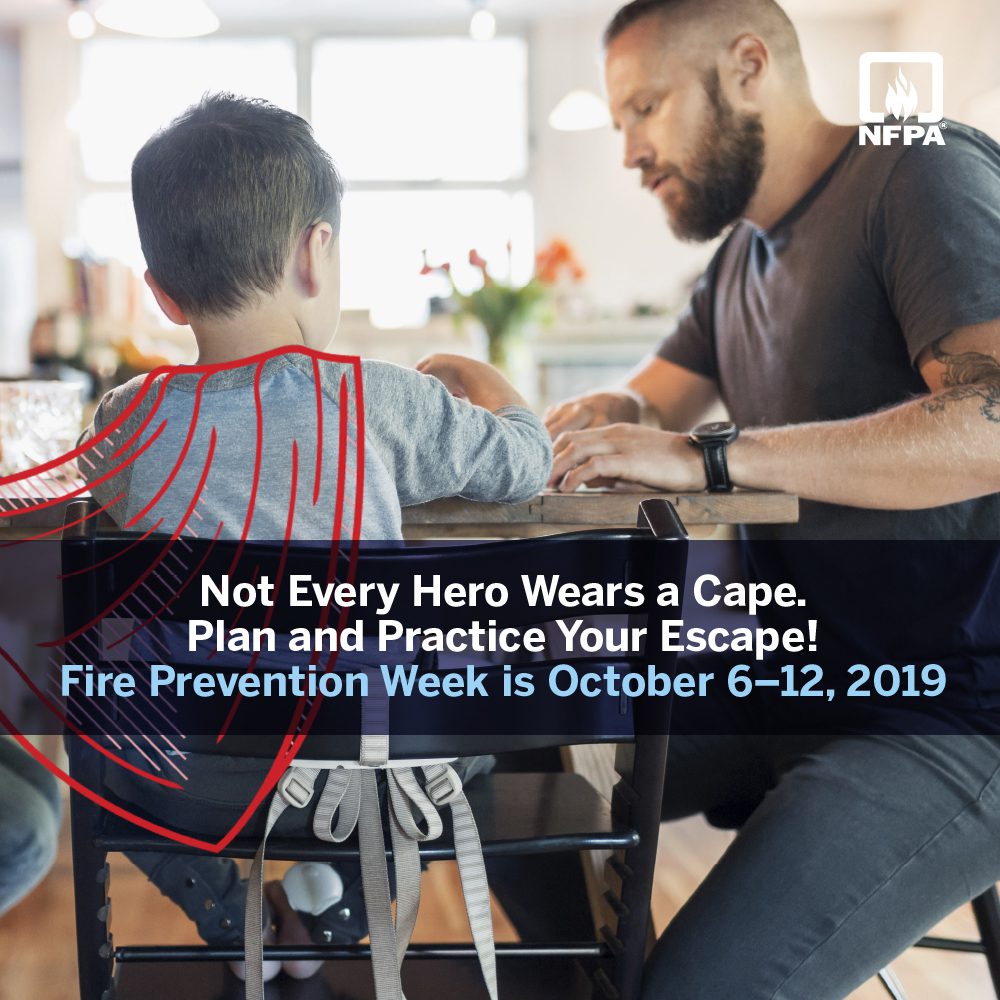 Since 1922, the NFPA has sponsored the public observance of Fire Prevention Week. In 1925, President Calvin Coolidge proclaimed Fire Prevention Week a national observance, making it the longest-running public health observance in our country. During Fire Prevention Week, children, adults, and teachers learn how to stay safe in case of a fire.
Fire Prevention Week is observed each year during the week of October 9th in commemoration of the Great Chicago Fire, which began on October 8, 1871, and caused devastating damage. This horrific conflagration killed more than 250 people, left 100,000 homeless, destroyed more than 17,400 structures, and burned more than 2,000 acres of land.
This year's FPW campaign, "Not Every Hero Wears a Cape. Plan and Practice Your Escape!" works to educate everyone about the small but important actions they can take to keep themselves and those around them safe.
Did you know?
In a typical home fire, you may have as little as one to two minutes to escape safely from the time the smoke alarm sounds. Escape planning and practice can help you make the most of the time you have, giving everyone enough time to get out.
Plan ahead for your escape. Make your home escape plan and practice today.
Why home escape planning and practice matter:
Home escape planning and practice ensure that everyone knows what to do in a fire and is prepared to escape quickly and safely.
Today's homes burn faster than ever. You may have as little as two minutes to escape safely from the time the smoke alarm sounds.
When the smoke alarm sounds in a real fire, it's too late to start making a plan.
In 2017, nearly 371,500 residential fires resulted in approximately 2,695 deaths and 10,825 injuries across the US. From 2008-2017, residential fire related deaths increased 8%. Know what you and your family members will do when the smoke alarm sounds.
Fire Prevention Week also presents the perfect opportunity to discuss fire safety not only at home but also at work. Identifying, posting, and communicating evacuation routes to employees and visitors is a critically important component of an emergency action plan. Be sure to have a designated meeting place. Know who will be responsible for accounting for all individuals on premises, including visitors.  For assistance in creating or evaluating your emergency action plan, please reach out to a member of your VFCA service team.
© National Fire Protection Association 2019
Source: United States Fire Administration