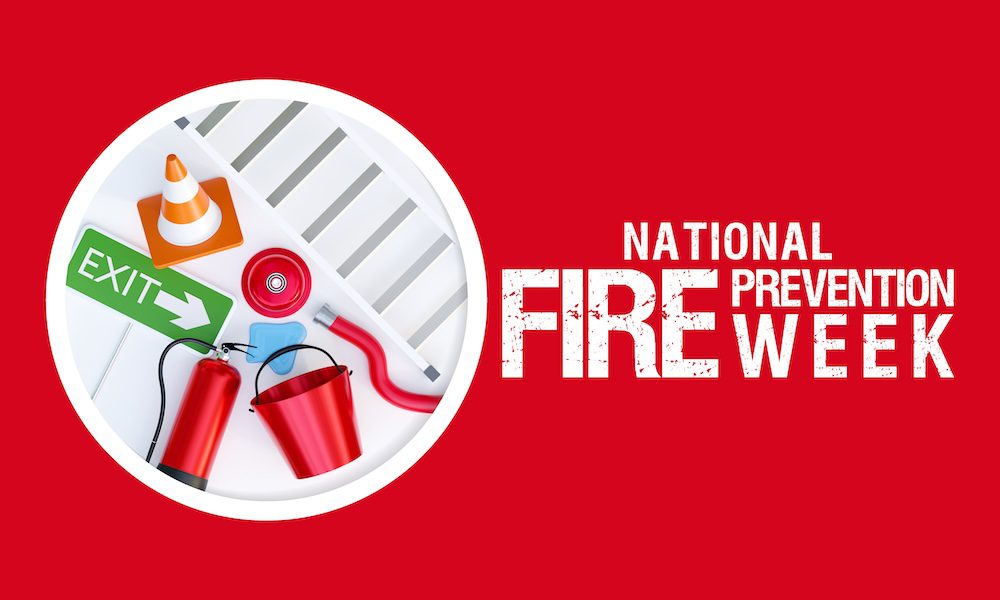 Every year, Fire Prevention Week serves as a crucial reminder of the importance of fire safety and preparedness. At Valley Forge Cap)ve Advisors, we understand that the impact of fires can be devastating, affecting not only lives but also property and livelihoods. In this blog, we'll dive into the significance of Fires Prevention Week and offer valuable insights on how you can protect yourself, your family, and your assets from the ravages of fire.
The Importance of Fire Prevention Week:
Fire Prevention Week, typically observed in early October, holds a special place on our calendar at VFCA. It's a dedicated time for communities, families, and businesses to come together and focus on fire safety education and prevention. This annual event is an opportunity for us to reinforce our commitment to keeping you, your loved ones, and your investments safe from the threat of fire.
Fire Prevention Tips:
Install Smoke Alarms: Ensure that smoke alarms are installed on every floor of your home and inside every sleeping area. Regularly test them to make sure they're functioning correctly.
Create an Escape Plan: Develop a fire escape plan for your family or employees, complete with designated meeting points outside the building. Practice this plan regularly to ensure everyone knows what to do in case of a fire.
Fire Extinguishers: Keep fire extinguishers in key locations, such as the kitchen and garage. Make sure you and your family or employees know how to use them safely.
Safe Cooking Practices: Most home fires start in the kitchen. Practice safe cooking habits, never leaving stovetops or ovens unattended while in use.
Check Electrical Wiring: Inspect your home or business for damaged or frayed electrical wiring, and address any issues promptly. Overloaded circuits can also pose a fire hazard.
Insurance Protection:
While fire prevention is paramount, it's essential to have the right insurance coverage in place to protect your assets in case the worst should happen. Here's how VFCA can help:
Home Insurance: Our home insurance policies provide coverage for damage caused by fires, ensuring your home can be repaired or rebuilt.
Business Insurance: Protect your business from fire-related losses with our comprehensive business insurance plans, including property coverage, business interruption coverage, and liability protection.
Wildfire Coverage: If you live in an area prone to wildfires, we can discuss specialized coverage options to safeguard your property and belongings.
Expert Guidance:
At VFCA, we're more than just an insurance provider—we're your partners in safety and security. Our team of experts is always ready to assist you in reviewing your insurance coverage, making necessary adjustments, and guiding you through the claims process if needed.
This Fires Prevention Week, take the time to prioritize fire safety in your life, whether at home or in your business. Together, we can reduce the risk of fires and ensure that you, your family, and your investments remain safe. If you have any questions about fire insurance or need personalized advice on protecting your assets, don't hesitate to reach out to us. Your safety is our top priority, today and every day.