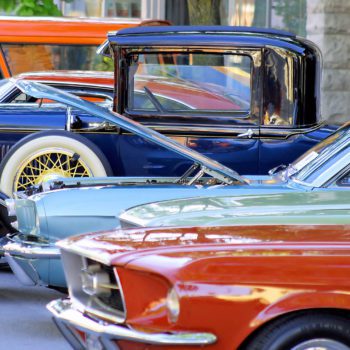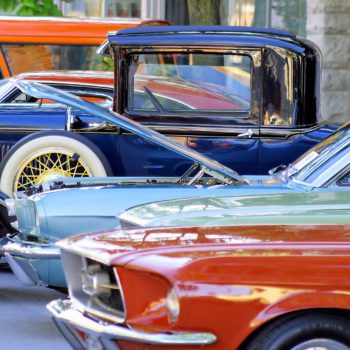 In honor of Collector Car Day, we offer you the insurance considerations that come with your fun rides. See, your regular old car insurance may not offer the expertise and coverage that your classic car requires. Classic car insurance utilizes the concept of agreed value- in which you and your insurance company agree on the value of your classic car. This is the most important feature of a classic car policy to get the full value of the car and is determined typically by an appraiser. This type of insurance is a specialty market, specifically for collector vehicle enthusiasts that are involved in club functions, exhibitions, organized meets, tours, and even occasional pleasure driving – it just can't be an auto used for regular use with high mileage. The most common collectible auto categories include a range from classic car insurance to kit cars and replicas. On top of this, classic car insurance has further specialized coverages:
Increased replacement cost: If your car increases in value beyond its agreed value, this coverage will pay for the difference.
Roadside assistance: Including towing only with a flatbed tow truck to prevent wear and tear while transporting to a repair shop or back home.
Auto show medical reimbursement: In case someone sustains an injury at an exhibit or event featuring your car.
No attendance required: Provides coverage while you are away from your vehicle as it is being displayed, such as at a car show.
Spare parts coverage: Covers damage or theft of spare parts like tires, valves, or other gear, as part of a covered incident.
Cash settlement option: If your car is totaled or stolen, you can opt to take a cash payment without the requirement that you use it to repair or replace your vehicle.
Keep in mind there are limitations to classic car policies, including mileage limits, fewer discounts, and fewer driving-related coverage options. Insurance companies specialize with professionals trained with collector cars for a wonderful claims experience- which is important because these autos are unique and require special handling. Inspiration for this blog comes from
a piece by Mark Fitzpatrick.
For more information about car and other types of collections insurance, contact one of our Personal Lines Department team members.