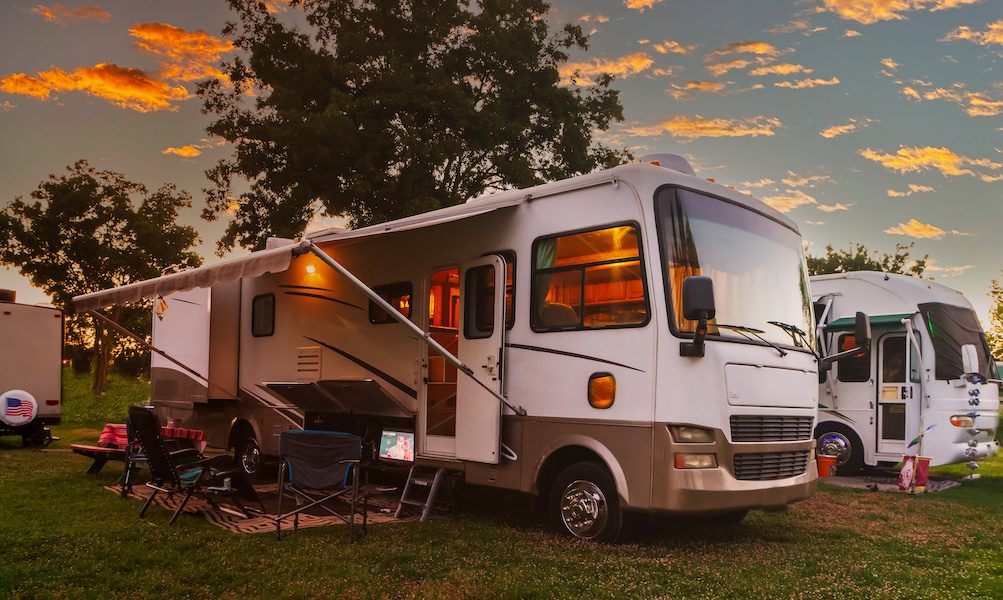 Memorial Day has arrived, marking the beginning of summer travel for countless RV owners. But what exactly are RVs? Recreational vehicles, or RVs for short, encompass a range of vehicles such as campers, pop-up campers, travel trailers, 5th wheels, and motorhomes. These versatile vehicles can be driven independently, towed behind a vehicle, or even built into the bed of a truck. Whether you're heading to your favorite campsite or embarking on a cross-country adventure, there are three key considerations to ensure you're ready for the road ahead.
Routine Maintenance and RV Preparation: Start by prioritizing routine maintenance and prepping your RV. This entails scheduling regular servicing to check fluids, batteries, tire pressure, engine health, and brakes. Additionally, it's crucial to inspect the wastewater system, towing electrical connection, awning, roof seals and seams, and slide outs. By addressing these maintenance tasks, you'll ensure that your RV is in optimal condition for a safe and worry-free journey.
Stocking Supplies and Organizing Your RV: Transform your RV into a comfortable home away from home by stocking up on essential supplies, organizing your belongings, and conducting a thorough cleaning. Remember, your RV might serve as your temporary abode or even your full-time residence. Proper preparation and organization will contribute to a more enjoyable and hassle-free trip. Don't forget to inspect and test all appliances to ensure they're functioning properly before hitting the road.
Comprehensive RV Insurance Coverage: Regardless of whether you own a motorhome, travel trailer, or any other type of camper, securing adequate insurance coverage is of utmost importance. In the event of an accident where you're at fault and another driver incurs losses, having a policy that covers your financial responsibilities is crucial. Comprehensive RV insurance should protect against damages, theft, breakdowns, and other potential risks. Factors to consider include RV value, frequency of use throughout the year, vacation liability, and coverage for accessories and contents. These specialty policies provide tailored and comprehensive coverage that caters specifically to your needs.
It's clear that RVs come in various types and sizes, but regardless of the RV you own, routine maintenance, thorough inspections, stocking supplies, organization, and proper insurance coverage are all essential elements for a worry-free journey. Preparation is key to ensuring a pleasant travel experience and providing the protection you deserve. Our dedicated personal lines team is ready to assist you in discovering how an RV insurance policy can safeguard your investment and grant you peace of mind while on the road. After all, your RV is your home away from home, and we're here to help protect what's most precious and important to you.
Safe travels and have a fantastic RV adventure!