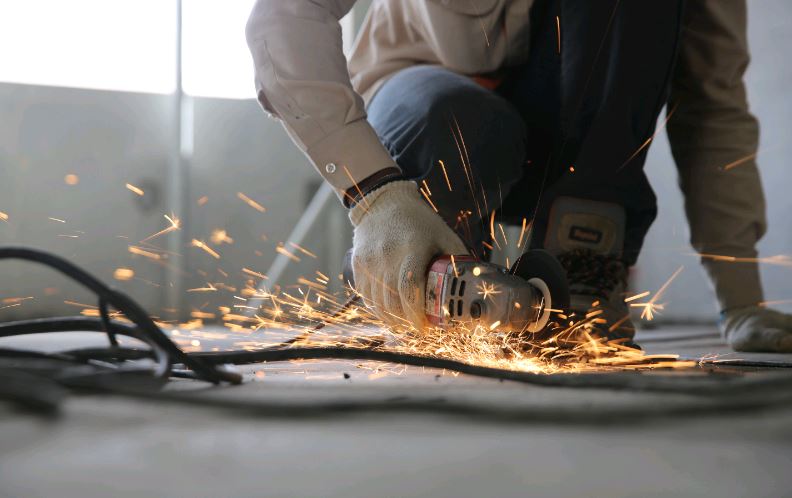 Construction is a specialized industry that poses substantial risks to everyone involved in it. Contractors need to partner with an agency who understands their business and the risks that are faced day in and day out. VFCA works alongside McConkey's Construction Division focuses on learning the nuances of its clients' businesses and educating them on how to best manage those risks through proactive loss control and innovative methods of loss funding.
Almost all of our construction clients have healthy backlogs and many have said it's the largest backlog they've ever had. Many also say that one of their biggest concerns, if not the biggest, is the ability to find skilled labor to complete the work they've been awarded. Some local companies have resorted to creating a paid training program in order to attract and retain new employees. Others have focused on employee benefits and started medical centers at their offices in order to better serve employees and their families. One client had previously stated that they wouldn't bid jobs that would take longer than two years to complete because they were expecting a substantial amount of inflation with wages over the next few years. Additionally, some General Contractors are concerned with whether or not they'll have subcontractors who will be able to perform work for them within the expected completion date. With work this abundant, are subcontractors in a better position to negotiate common contract requirements related to additional insureds and waivers of subrogation? It likely will be more challenging for the General Contractors and Prime Contractors who are working directly for an owner, but subcontractors should have more leverage in our current market.
A waiver of subrogation limits a subcontractor (and subsequently their insurance carrier) from recovering dollars paid on a claim where another party is responsible for the injury or damage. The most common examples are workers' compensation and automobile claims. If a General Contractor causes or contributes to the injury of a subcontractor's employee, the subcontractor's workers' compensation carrier will be forced to pay the claim initially, but most states will allow the insurance carrier to recover claim dollars paid from the party who caused or contributed to the injury (the General Contractor in this scenario). A waiver of subrogation prevents the subcontractor's workers' compensation carrier from recovering claim dollars paid from the General Contractor, and it's not just the insurance carrier who is harmed. The subcontractor's experience mod will be impacted and their workers' compensation premiums will subsequently increase over several years. In a worst-case scenario, the subcontractor's experience mod could increase above 1.0 and they could lose out on the ability to bid jobs that require an experience mod lower than this. If General Contractors truly value their business relationships with their subcontractors, should they be willing to modify these standard requirements?
A counterpoint to this is that General Contractors are easy targets when claims occur based on the extent of jobsite safety responsibilities, depending on the laws in the state where the work is being performed. While this is true, waivers don't need to be absolute. It's much more equitable to have a waiver apply in some situations, but not all. If a General Contractor is not enforcing jobsite safety and a subcontractor's employee is injured as a result, then the subcontractor's insurance carrier should be able to recoup the dollars paid. If a subcontractor's employee slips and falls due to their own poor housekeeping on a job, then the general contractor should have the protection of a waiver of subrogation. A way to accomplish this is by outlining to what extent the waiver of subrogation applies and when it applies. Subcontractors could modify the waiver of subrogation so that it only applies to the extent a claim is caused by their negligence or their employee's negligence. They could also limit it so it only applies when the subcontractor is primarily at fault; either option would be better than an absolute waiver. The waiver of subrogation endorsements, whether workers' compensation or one of the other lines of coverage, apply to the extent a contract requires it. A subcontractor who is able to limit when the waiver applies could be preventing a future headache and maintaining their ability to continue to bid on desired projects.
Contractors face a substantial amount of risk with every contract they sign. While risk related to insurance requirements is likely not one of the first they will think of, it also shouldn't be ignored. Onerous contract terms by higher tiers can be costly for contractors. It's important for contractors to understand the potential impact of often overlooked contract terms and explore ways to limit their impact. Consulting a knowledgeable insurance agent is an important part of that process.